Our Story
Two and a half years ago, we set out to create a clean protein powder that could be used every day, tasted great, and was made from simple ingredients you could actually pronounce.

We were tired of having to choose between highly-processed protein powders for tasty, fun flavors and less-processed, unrefined protein powders that were chalky, clumpy, flavorless, and boring.

There had to be a better option out there.

For years, we fought for the right ingredients and combinations of flavors to create the perfect plant-based protein.

It took THREE different manufacturers, countless iterations of taste testing, and continued pushing for less ingredients, less processing, better texture, and more flavor.

Out of this effort came cleanish Plant-Based Protein, a high-quality protein blend took LOTS of love to get here, and you can taste it.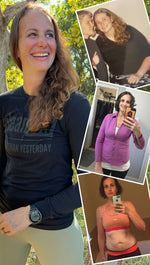 Lacey's Journey
Lacey Baier first shared her weight loss story (and struggle!) on her blog, A Sweet Pea Chef and YouTube Channel in 2009 after having her first child, Jordan Lily. 
What first started as a recipe collection of simple, delicious, home-made recipes turned into an opportunity to use clean ingredients to still enjoy the foods you love.
After years of heartache and disappointment with her own weight loss journey, Lacey learned how to stop battling with her food, love who she is, and enjoy life in the process. Along the way, she lost over 250+ pounds and learned how to enjoy the foods I love, but without any of the guilt. 
Lacey has drawn on her own struggle with a healthy relationship with her food, reducing her inflammation, and improving her own health and mindset to help others who currently feel trapped in their own bodies, unsure of where to even get started.
She also learned the extreme value of strength training, and focusing on a high-protein, mostly clean eating diet, which is how she came up with the concept of "cleanish." 
Lacey recognized the importance of prioritizing nutrition as part of a healthy lifestyle, but still enjoying the "ish" in order to stay balanced, successful, and ultimately happy.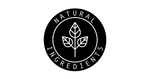 Clean Ingredients

Given Lacey's extensive creative clean-eating recipe experience on her successful food blog, A Sweet Pea Chef, and her youtube channel, coupled with her Nutritionist certifications and personal experience, each ingredient was chosen with your health in mind, from the specific plant-based proteins, including chia seed protein, milled flaxseed, and pea protein, to the natural sweeteners.  
No Added Sugar

Added sugar comes in many, many forms in most protein powders.  With our cleanish protein, we perfected a delicate compbination of stevia leaf extract and monk fruit extract to bring the perfect natural sweetness without the bitter aftertaste.  Doing so has allowed us to keep our products low-carb, and to also help improve the overall flavor and enjoyment of our products.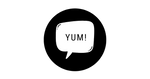 Delicious Taste

Let's be honest: Most plant-based proteins taste like dirt and most proteins naturally sweetened with Stevia have a bitter aftertaste.  On top of that, most "clean" proteins lack any flavor or fun.  Not cleanish.  We worked very hard to create a delicious, non-gritty plant-based protein that was full of flavor, and extremely good for you.  Just read our numerous 5-star reviews, and you'll see our customers agree.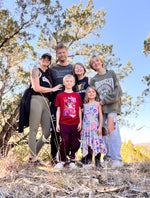 Our Team (AKA Family)
Lacey and Dustin Baier are high-school sweethearts who now live in Austin, Texas with their 4 kiddos, Jordan, Savannah, Hunter, and Carolina (AKA "Bubbs"), along with their two mini Aussies, Kiwi and Drax.
When they're not out hiking in the Hill Country or out on a new adventure, you can often find Lacey and Dustin working out in their home gym or enjoying a home-cooked meal with the kiddos.
They also love anything Star Wars, Disney, Marvel, and Harry Potter, and both Lacey and Dustin have the tattoos to prove it!
Their goal is to be Better Than Yesterday everyday, focusing on progress, not perfection, along the journey.